Daniel - Cornea Donor

"Our father was an amazing artist. He had a love for life and animals. He had a generous heart. He always gave a hand to anyone in need."

Donyelle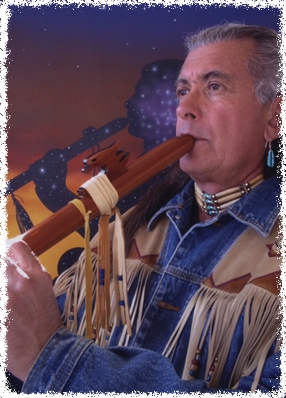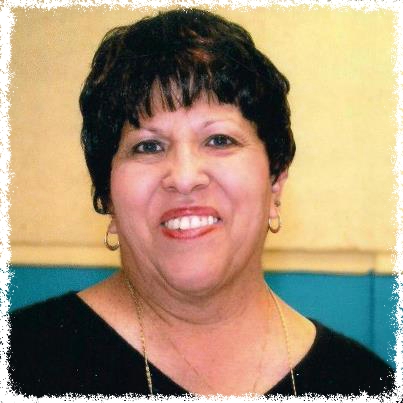 Rose - Cornea Recipient

Rose suffered from Keratoconus, a painful disease that deformed her eyes into the shape of a cone. If she did not have surgery she would not have been able to continue her job as a 911 operator or drive a car. She would have had to depend on others to help her run simple errands.

"Before the transplant I couldn't read. I had to hold any reading material in front of my eyes. My corneas kept tearing. It was like sandpaper scraping my eyes," Rose said. "My doctor suggested that I have a cornea transplant. The first eye was done December 3, 1989 and the second on March 6, 1990."

Rose told Joline Gutierrez Kruger, a writer for the Albuquerque Journal, that her transplanted corneas came from male donors. Because of these donors, Rose still has her sight.
Jerry - Cornea Donor

Jerry spent most of his life giving. He gave 25 years to his country, 15 years to people who were grieving and, after his death, gave the precious gift of sight.

Spinks, a retired Navy veteran of 25 years and beloved member of his community, was just 63 when he died of a massive heart attack.

Jerry found a second career at West Funeral Home, where his comforting manner helped people cope with their loss and co-workers knew they could always count on him.

With a family member seeing due to a cornea transplant, Jerry's family knew firsthand the importance of donation.
Jerry and his family were honored for his donation in the 2014 Rose Bowl Parade by having his floral image placed on the Donate Life Float - Light Up The World
Click on the image to read more about Jerry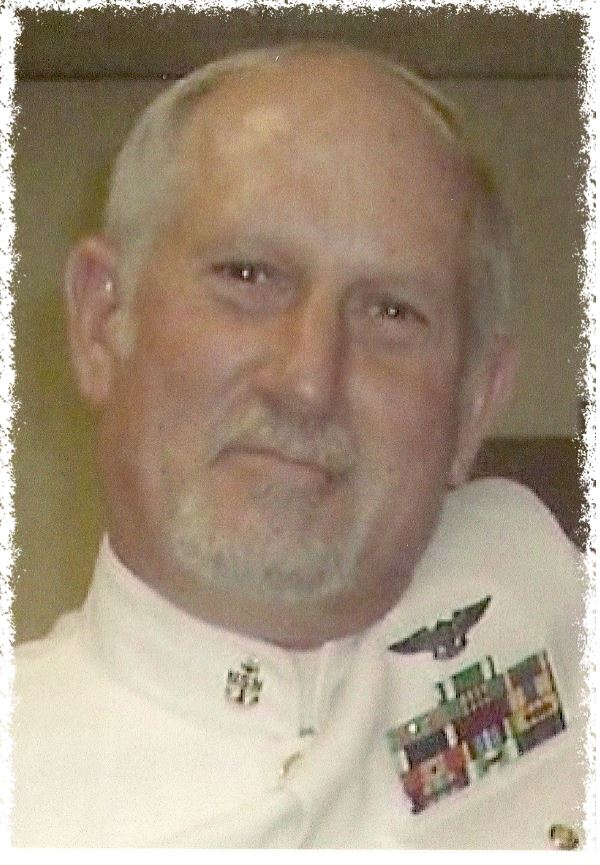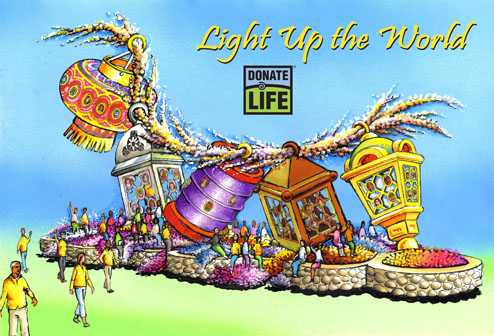 Dr. Mary Dudley - Cornea Recipient

My journey with sight problems began in 2002 with a spontaneous retinal tear in my right eye successfully treated with laser surgery. This occurred during my second year as Chief Medical Examiner in Wichita, KS. As the Director of the Regional Forensic Science Center, I had administrative responsibilities and case work which required good vision for the use of the microscope, computer work, and court testimony. As a forensic pathologist, I supported donation with a goal of zero denials in our office and developed a referral program, which received the National Association of Counties Award in 2001.

It was a frightening experience to think that my medical career would be cut short if I lost my vision. However, I continued my position in Kansas and then as Chief Medical Examiner in Kansas City, Missouri. However, in 2009, I had a larger retinal tear in my left eye that progressed to a retinal detachment and total loss of vision, and I underwent 10 eye surgeries. I developed a cataract and corneal scarring which limiting my driving abilities and required my moving closer to work.

Luckily, due to the generosity of a donor family, I received a corneal transplant graft in 2012. I can now see light and have limited vision in my left eye allowing for greater peripheral vision and depth perception and I have a clear, unscarred, cornea. For all of the years that I supported donation, I never thought that I would be a recipient of a corneal donation. I am now retired and am very grateful for this gift of sight and look forward to giving back and supporting organ, eye and tissue donation.
John - Cornea Donor

The youngest of six siblings, John was everyone's favorite and had many life-long friends. John worked well with his hands in roofing, woodworking and gardening.

After the death of his first wife, he decided to be a donor in the hopes of helping others. He was married twice and was a good and caring father to his six children.

After battling esophageal cancer for more than a year, John died in May 2009 at the age of 51. He went on to donate his corneas, providing two people with the gift of sight.
John and his family were honored for his donation in the 2013 Rose Bowl Parade by having his floral image placed on the Donate Life Float - Journeys of the Heart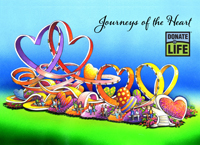 Click on the image to read more about Jerry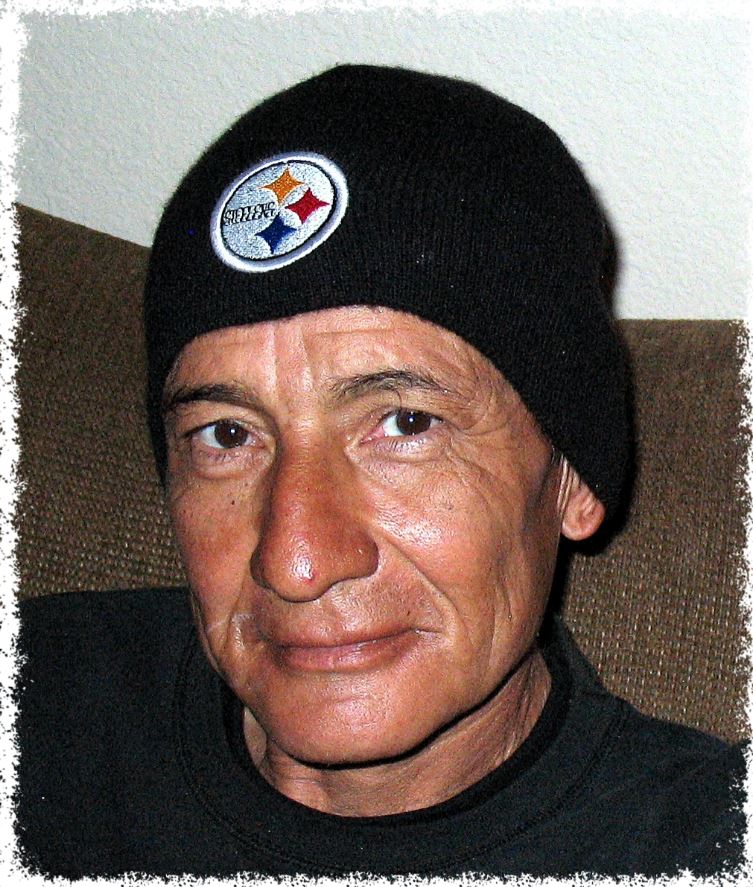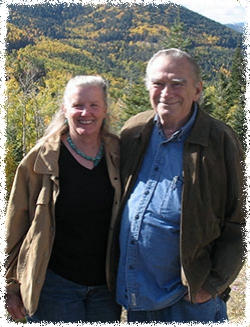 Lany & Charles - Charles was an ocular tissue donor

After complications from lung cancer, Chuck passed away at the age of 71. He loved his family, his country, and classical music. After retiring from active duty in the United States Air Force, he continued to serve by being a volunteer for the American Red Cross.

Chuck and his wife of 41 years, Lany, both decided that they would be tissue or organ donors if possible. After Chuck's passing, Lany called donor service and was told that he could be an eye donor.

"What a good feeling that gave me," Lany said. Several months later, she received a letter saying that her husband helped restore the sight for two people. "How thrilled our three daughters and I were to get the news."
Alejandro was a sweet and precious baby, but from the beginning we knew something was odd. His eyes seemed to be a blue color and we don't have anyone in our family that has blue colored eyes. As a baby, he would cry loudly if he was taken out into bright sunlight.

After several doctor's visits in pre-kindergarten we learned what was wrong. He had been born with CHED disease - a hereditary disease of the eye. It was only a year after he was diagnosed, that we learned that he was quickly going blind and that a cornea transplant was the only option that would allow him to see in the future.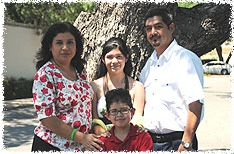 After receiving a cornea transplant in his left eye, his other cornea soon began to become stronger. He has gone from having 20/100 to 20/60 vision.

Our family will be forever grateful for the family that donated the cornea our little boy received, and to the eye bank that made it possible. Thanks to their gift he now has the opportunity to see the world and all its beauty.

~Priscilla and Rene, parents of Alejandro, a cornea transplant recipient

Maria - Cornea Donor

We were blessed to share the life of Maria for 35 years. Our first-born was a "special-needs" child, enjoying life as a 7-9 year-old girl.

With her simple understanding and child-like trust, Maria taught us more about life than we ever taught her.

She spent much of her life in and out of hospitals, yet seldom complained if she was in real pain.

She's been living with her "lord Jesus" (her words) for nearly three years now.

Every day, we miss seeing our world through her eyes, but we thank God that she no longer suffers any pain and wait for the day when we will meet again in eternal joy.

Frank and Patti, Parents & Monica and Tessa, Sisters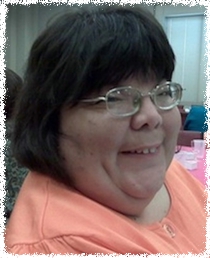 Graham - Cornea Donor

Graham was a junior majoring in physics at New Mexico Tech in Socorro when he died in a tragic accident.

As a freshman in college, Graham learned the art of glassblowing. It became a passionate hobby.

As his talent was becoming recognized, he developed a logo signature for his creations and became "Mountain BURN." This was to symbolize his forever connection to the mountains where he grew up in Edwards, Colorado, and his new love of the flame from his glass blowing torch.

Our flame of love will always BURN for him.

"We all miss you, Graham."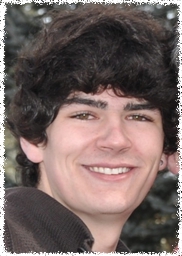 Frank (Frito) - Cornea Donor

Better known as "Frito" to his friends and family.

He was a loving and caring husband, a wonderful father to my two daughters, and he was an awesome grandfather to our two grandsons and new baby granddaughter. He was a true and loyal friend to everyone he came in contact with.

He was a trucker, a biker, a Vietnam Era Veteran; he proudly represented the American Legion and the American Legion riders. His two passions were the Toys For Tots Program. He loved taking the kids by the hand and helping them pick out toys.

He was also a Patriot Guard Rider where he got to honor and give final respects to our fallen troops, veterans and their families at their funerals. He also participated in welcome-home missions for the troops returning home from combat.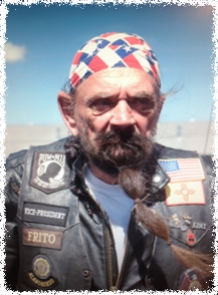 Ronald - Cornea Donor

Ron, my best friend, was an amazing husband, father, brother and son. He enjoyed camping, boating and especially riding his Harley.

Ron befriended everyone with his generous and caring nature. He was a big man with an even bigger heart.

From his smile to his laugh, Ron is and will always be truly missed.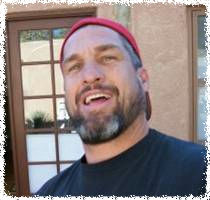 Andrae - Cornea Donor

A beloved Son, Brother, Father, Grandson, Uncle, Cousin, Friend.

Andrae was a wonderful person and had the Biggest Heart and Smile. He loved family, fishing, camping and his children, and he loved being outdoors. He was spontaneous and loved life. And although he has helped so many in his short lifetime, tragically someone took his, and his heart could not be used.

He had a heart of gold and was a healthy young man with so much to live for. We know he would be happy knowing that he was able to give to people after life. And we, as his family, hope that all those who received can see, walk, breathe and live longer and happier lives.

We are so proud to call him our Son.

YOUR LOVE HAS FOUND THE SAFEST PLACE, IN OUR HEARTS FOREVER.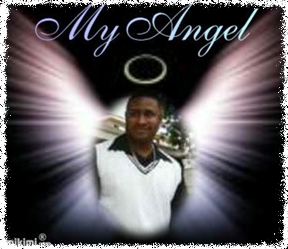 Kevin - Cornea Donor

A beloved Son, Father, and Bandido Brother

His life was claimed by a motorcycle accident in 2011.

A man who loved riding and having the wind in his face, or driving his semi and seeing the country from coast to coast.

Was respected and loved by so many and touched so many lives.

He was a strong-willed man who worked hard and lived free.

He was always around when needed. And still gave after his death.

He was a man who was proud of his children, a loving son, and he loved his family and he was proud to be a Bandido 1%ER

In the wind, Kevin's spirit is with us. He is gone but not forgotten.

We Love and Miss you!!!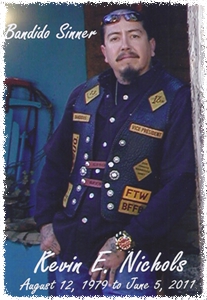 Jonathan - Cornea Donor

My sweet brother, Jonathan was taken from us by a sudden illness, at the young age of 55. Jon was the kindest, most generous person one could hope to know. He spent 2 years as a full-time caregiver for our aging parents, and when Dad passed away, Jon moved with Mom to Santa Fe to help care for her. He worked his last few months as a shopkeeper at The Chile Shop, selling all kinds of goods from New Mexico.

Jon always cared for the underpriviledged and underserved in the community and would give whatever he could to help someone in need. He was able to give the gift of sight through cornea donation, and would be pleased as punch to know he was helping someone see. His sister is a kidney transplant recipient, so our family knows first hand the amazing impact organ and tissue donation can bring to another's life!

Before he died he shared the "meaning of existence" he had found:

1. Be kind at all times
2. Be kind to all people
3. If someone is being mistreated, stand up and act to defend them

He was a blessing to this world, and the world will miss his warm kindness.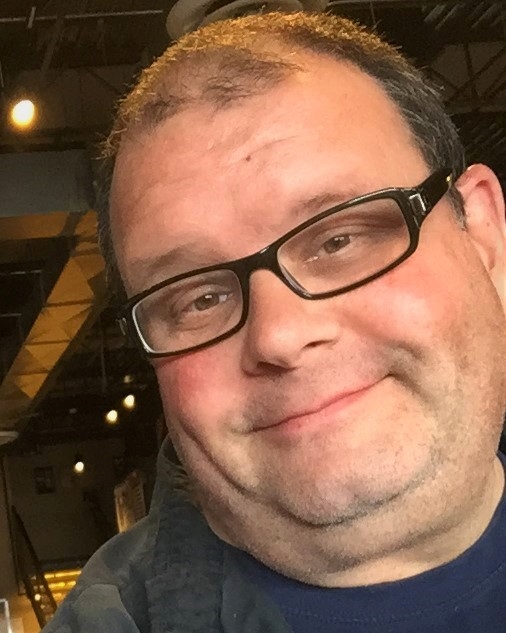 Diane - Cornea Recipient - has always led a busy life and values her independence.

She spent her early years as a teacher, raised three girls, and ran a family printing business, all the while battling the genetic eye disorder Fuch's Dystrophy. Fuch's Dystrophy causes the cells in the eyes to thin and die off, leading to unregulated fluid build-up and cloudy, blurred vision.

Over the years, Diane's vision diminished considerably, forcing her to live her life in a bubble of six feet - she could make out faces and recognize objects but not see any details clearly. Her vision prevented her from enjoying rides in the car, attending plays or anything outdoors due to the light sensitivity and pain.

As time passed, additional issues with cataracts, calcium build up on her eyes and a macular swelling meant painful eye drops were needed daily and a corneal transplant would be needed to restore her vision.

Diane received her transplants in August and December 2017, receiving new corneas from two anonymous donors and a new lease on life. As she recovers, she can now enjoy the details in life that she was missing before; reading a restaurant menu, seeing the signs in the grocery store and enjoying the outdoors again.

As Diane puts it, "Even though a cornea is such a small piece of the body-it's impact is so great. My new corneas have made such a big difference in my life, and I'm so thankful to the two people who have made my transplants possible."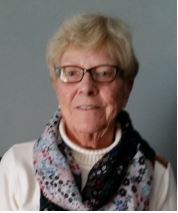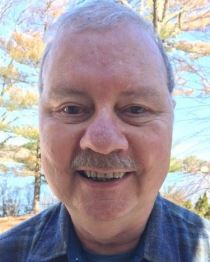 Fred - Cornea Recipient

The autoimmune disorder-Wegener's Disease-rarely affects the eyes, but unfortunately, Fred was that one in a million case. In October 2015, a burst capillary first brought him to his eye doctor and
over the next few months, his vision continued to deteriorate as doctors worked to find out what was wrong and stop his vision loss.

Fred suffered with extreme conjunctivitis, as the disease attacked the thin lining of his eyes, resulting in an 80% deterioration of the eye structure in one of his eyes and causing redness, pain and extreme light sensitivity. In a matter of months, Fred went from 20/20 vison to effective blindness-he could walk around a room and discern shapes but had very little clarity.

As doctors worked to control the progression of his disease, his medicines redirected the flow of vitreous fluid within his eye, drawing nutrients away from his corneas and rebuilding new capillaries and vessels which impeded his corneas even more. Fred's corneas were now essentially melting and his only chance at seeing again meant a cornea transplant in both eyes.

In November and December of 2017, Fred underwent cornea transplant surgery at Massachusetts Eye
and Ear Infirmary, receiving new corneas from two anonymous donors-people who said "Yes" to
cornea donation at their passing.

As Fred puts it, their donations to him gave "Life to his Life. Their gift is so much more than a gift, it has allowed my life to go forward with only an interruption, not an end. I will not be blind! I have come out the other end of my ordeal because someone cared and I'm so very grateful."